Knowing the East Midlands area well due our customer's locations, on this occasion we were called out for a garage door repair in Shepshed, Leicestershire.
This repair is one we undertake everyday, due to wear and tear the cables break and the door usually hangs like photo No 1 this particular door is 25 years old and on its original cables.
As you can see Photo No 2 the cable has broken and photo No 3 shows the opposite side where there wheel is now out the track, whilst the door is at this particular angle as per photo No 1 i would avoid trying to close the door incase you injure yourself, instead its best to call a garage door repairer immediately.
Majority, if not 99% of companies will tell you that you need to replace the cones and cables however that not always the case especially if you call ourselves, 95% of the time you don't need to replace the cones if there not damaged or badly worn, this is what makes us different from other companies we have a machine mounted in our van that makes cables up on site so not only can we make up cables for this particular Henderson door without having to replace the cones but we can make up cables that are obsolete, this makes a great saving for the customer.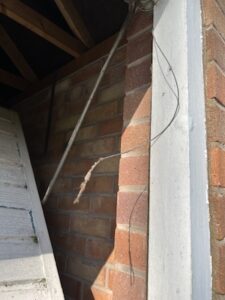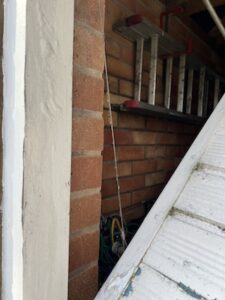 Photo's 4 and 5 show the new cables fitted without the need to replace the cones this makes the repair cheaper so customer makes a saving.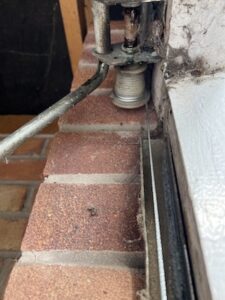 .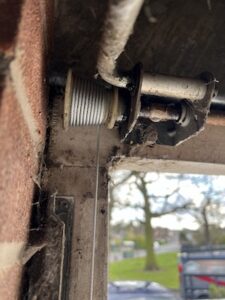 Photo 6 shows the door now fully repaired and now working like new, good for another 25 years.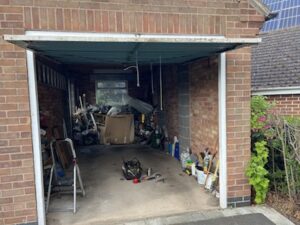 So if you're in need of a garage door repair in Leicester then do not hesitate to get in contact. With over 35 years of experience, we have seen every type of garage door repair going. Call us today on 0800 542 7978 for a free quote.