Does Insulating A Garage Door Make A Difference?
Insulating your garage door can actually have a big impact on the overall running of your home. If you haven't already considered installing insulation, here are a few reasons why you should. 
The benefits of insulating a garage door include:
Reducing Energy Consumption
Do not be fooled, garages are usually the last room of the house that is considered when it comes to insulation. However, despite not being an integral part of the home, a garage can often be a large contributing factor to a higher energy bill. This is due to their construction and their placement in the home. Many are prone to gaps which facilitate draughts and have rooms built above or adjoining to them. This leads to the cold air from the outside being transferred into the home. Insulating your garage door will provide a better thermal boundary for heat transfer and will prevent heat from escaping. As a result, ensuring the temperature of your garage is moderated and reducing the amount of energy needed to heat the rest of your home. 
Reducing Noise Pollution
Insulated garage doors make your home less likely to experience noise pollution. If you're adding a layer of insulation to your garage door, this will make the panels heavier and less likely to vibrate. This insulation also helps to prevent noise pollution from outside, creating a barrier that dampens the sound from travelling inwards.
Increased Lifespan
Insulating your garage door or having a pre-fitted insulated garage door helps to prolong the lifespan of its use. This is because the insulation can prevent both internal and external components from warping or becoming damaged through changes in weather conditions. A layer of insulation, especially if built into the framework, also creates another barrier, strengthening your garage door and making it less likely to be damaged easily and increasing its durability.
Protection Of Your Car And Belongings 
Cars being exposed to prolonged harsh weather conditions can really affect performance. Storing your car in an insulated garage can protect it from experiencing:
Shorter battery life or a dead battery

The thickening of internal fluids such as transmission, engine and brake fluids

Decreased tire pressures

Spark plugs and wiring experiencing problems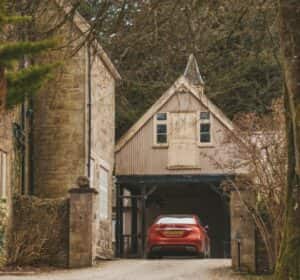 You should also bear in mind that other belongings may also not fare so well in cold or damp conditions. Insulating your garage can help to protect your belongings, decreasing the chance of damage or exasperation of wear and tear. 
What Is The Best Insulation For A Garage Door?
The most common and effective ways to insulate your garage door include:
Polystyrene Foam
Polystyrene foam is often fitted due to its hard-wearing but lightweight quality. This can be sourced in large panels that are easily cut to size, perfect for any sized garage. Once installed, we would recommend filling in any small gaps with a foam sealant to maximise your garage door's insulating properties.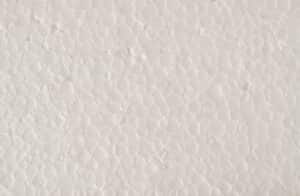 Reflective Foil Insulation
Reflective foil is one of the best ways to insulate your garage door due to its lightweight quality. Unbeknown to most, reflective foil is perfect for both winter cold and summer heat due to its preventative heat transfer, resisting conduction, convection and radiation heat. Reflective foil is also great at reducing draughts, noise pollution and is easy to install and wipe down.
How Can Garage Door Repair Man Help You?
Insulating your garage door is brilliant for the number of reasons mentioned above, however, if it is not done correctly then it can cause issues with its performance. Insulating a garage door often adds more weight to the door, making it harder to be lifted into its upright position. If you're looking to install insulation into your pre-existing garage door, then the engineers at Garage Door Repair Man can help to ensure that your mechanisms are modified to take this weight.  
We also stock a variety of stylish insulated garage doors, that not only protect your garage but also increase its aesthetic appeal. If you have any questions about how to insulate your garage door, please get in contact with us today. Alternatively, you can call us on 0800 542 7978 to speak to a member of our friendly team or contact our emergency engineer if you're experiencing a fault to your current garage door and need a trusted garage door repair service in Nottingham on 07957 353 228, for an emergency repair.